Albert Edward Brumley: October 29, 1905 – November 15, 1977
In 1925, 19 year-old Albert E.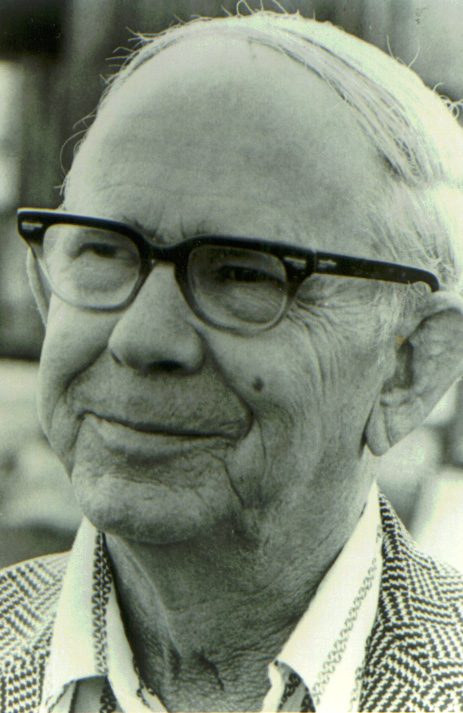 Brumley left his home with nothing but $1.25 in his pocket. Driven by a dream, he walked 26 miles from Spiro, Ok to Hartford, AR, and knocked on E.M. Bartlett's door. "Mr. Bartlett, I hear you can teach a fella 'bout music", the young Albert said.  Even though they'd never met, Bartlett took Brumley in, letting him sleep on his couch with the understanding that Albert would go to work for the Hartford Music Company after graduating from the Hartford Music Institute.
Albert did graduate and went on to write songs for the Hartford Music Company until 1944 when he formed Albert E. Brumley & Sons, Inc. In fact, it was while working for Hartford that he wrote his most famous song, "I'll Fly Away".
In the simpler world of the 1920's, when a man's word was as good as a signed contract, E. M. Bartlett took a kid off the street, a kid he'd never met, and brought him into his own home – all because Brumley had a love of music and a passion to learn.  And, because of this trust and generosity, because of Bartlett's eye for young talent, he invested in Brumley's music education, and the world received a treasure as a result. "I'll Fly Away" has become the most recorded song in history. Imagine what the world would have missed – what we all would have missed – if "I'll Fly Away" had never been written.
As a member of the new I'll Fly Away Foundation, you have the opportunity to return that kindness to another generation of young musicians – children, like that young Albert E. Brumley, with a passion to learn about music, perhaps have music as a career. Together, we have the opportunity to change the world, perhaps even educate and inspire the next songwriter whose work will change the world the way Albert E. Brumley's has done. By supporting the I'll Fly Away Foundation, you help us preserve these wonderful old forms of music and teach them to a whole new generation of young artists.
Albert E. Brumley dreamed of this, too, writing down his thoughts of an educational foundation, but, sadly, he died before he could start it. Now, we're picking up where he left off, and reaching out to connect passionate young musicians with the old classics of an earlier day. Won't you join us?