The conference at the Power of Music Festival is here to help songwriters and musicians learn the tools of the trade through a series of Master Classes. We will host a Songwriting Seminar, talks on Performing Rights Organizations, Music Supervisors, Publicity, Publishing and more. Conference entry is included in a VIP Ticket or you can purchase a conference pass. All conference events at the DoubleTree Suites unless otherwise noted.
---
April 26, 2018, 9:30am - 12:00pm:
Songwriting 101: The Creative side and Business side of writing music with a critique session by Jerry Salley.
Learn how to craft a hit song with tips from Multi-Grammy award winning songwriter, Jerry Salley. Jerry will on hand to give song critiques for artists.
---
April 26, 2018, 1:00pm - 2:00pm:
---
Performing Rights Organizations (BMI, ASCAP & SESAC), What is it?:
A songwriters best friend. Learn how to collect royalties from your songs anytime they're played in public including radio (AM/FM/Streaming/Satellite), on TV (Shows/Movies/Commercials) or in a venue. (Outdoor/Indoor)
---
April 26, 2018, 2:30pm - 3:30pm:
Social media and branding for bands: with Amber Buist
Have you ever wondered what is really important to your growth as an artist? Learn the top 10 free to affordable tools artists need to get started, get ahead and get noticed. Up your social media game with hacks specifically designed for building and creating a fan base.
---
April 26, 2018, 4:00pm - 5:00pm:
Music Publishing & Copyrights with Al Bell & Linda Lorence-Critelli
Claim your stake in Music Real Estate. How music publishing and copyrights define your journey as a singer/songwriter.
---
April 27, 2018, 9:30am - 10:30am:
TV & Movies - Music Supervisors with Sherry Orson & Lisa Vega
Attendees will learn insights and overviews about how the process of music licensing works as well as strategies for song placement. This discussion covers what to expect when they actually do want to use your song to how you will get paid. The focus will be on specific insights on how top licensing executives work in connection with how that ultimately generates cash for songwriters.
---
April 27, 2018, 11:00am - 12:00pm:
Importance of Publicity with Kate Richardson, Craig Shelburne & Jim Bessman
Find out from the experts how a publicity campaign can grow your fanbase and industry visibility.
---
April 27, 2018, 1:30pm - 2:30pm:
Impact of Songwriters in your music community
---
April 27, 2018, 5:00pm - 6:30pm
*At Haxton Road Studio
---
Jonathan Wolff - How I became the Seinfeld Music Guy
Hear Jonathan play his most famous TV Theme songs and tells the stories behind how he became the go-to songwriter on the sets of some of our most iconic television programs.
---
*Panel schedule is subject to change.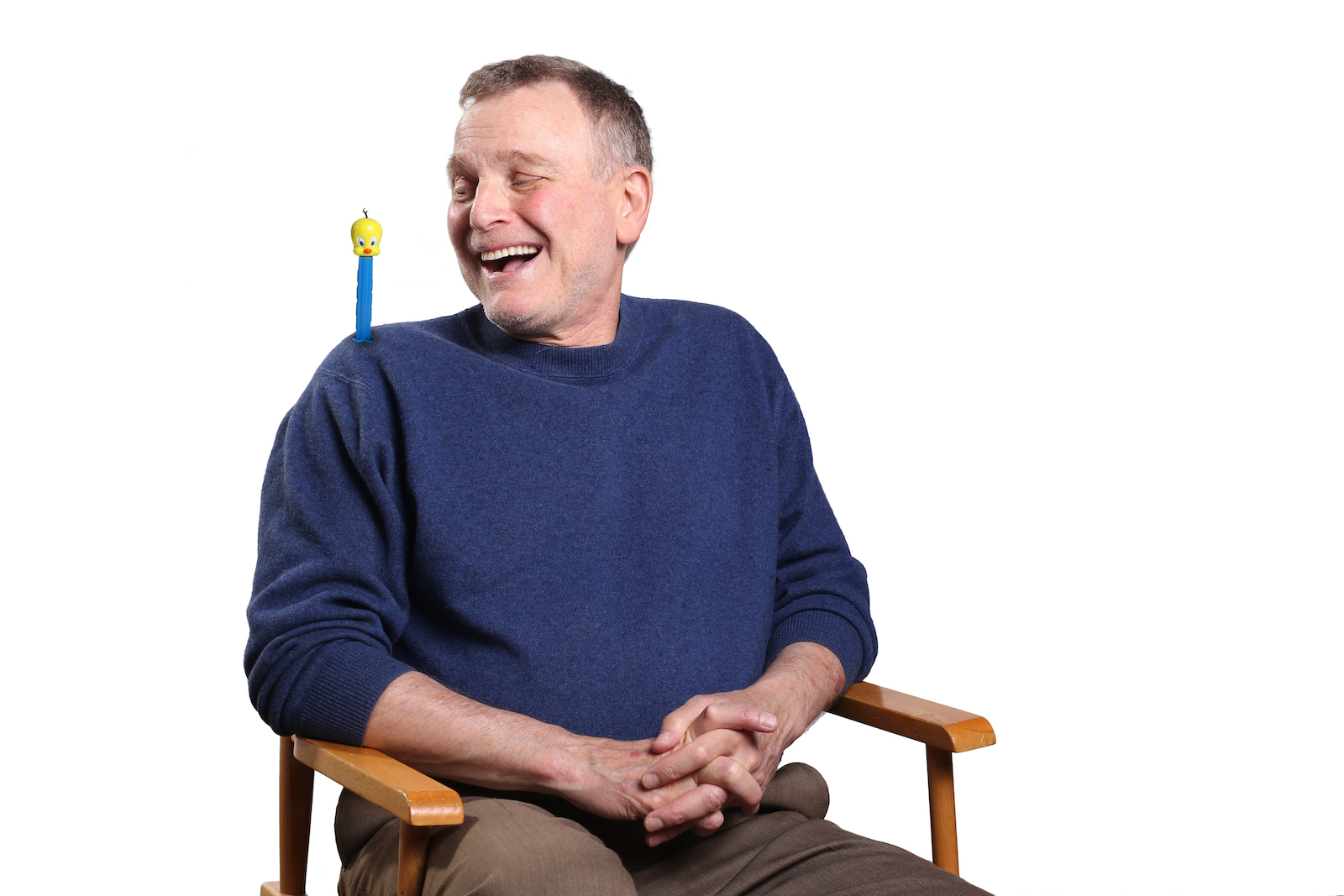 Jonathan Wolff
---
Acclaimed musician Jonathan Wolff created the music for 75 primetime network series and is best known for his iconic Seinfeld theme. A masterful pianist (think Will & Grace), Jonathan Wolff gives a Concert Talk that is both entertaining and informative, with insider Hollywood stories, Q&A and commentary about favorite Seinfeld scenes. Hear how a young artist from Kentucky became a Hollywood legend and composer for some of TV's hottest shows!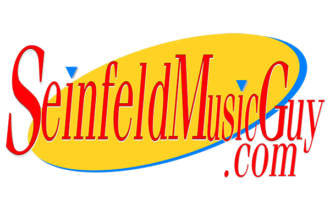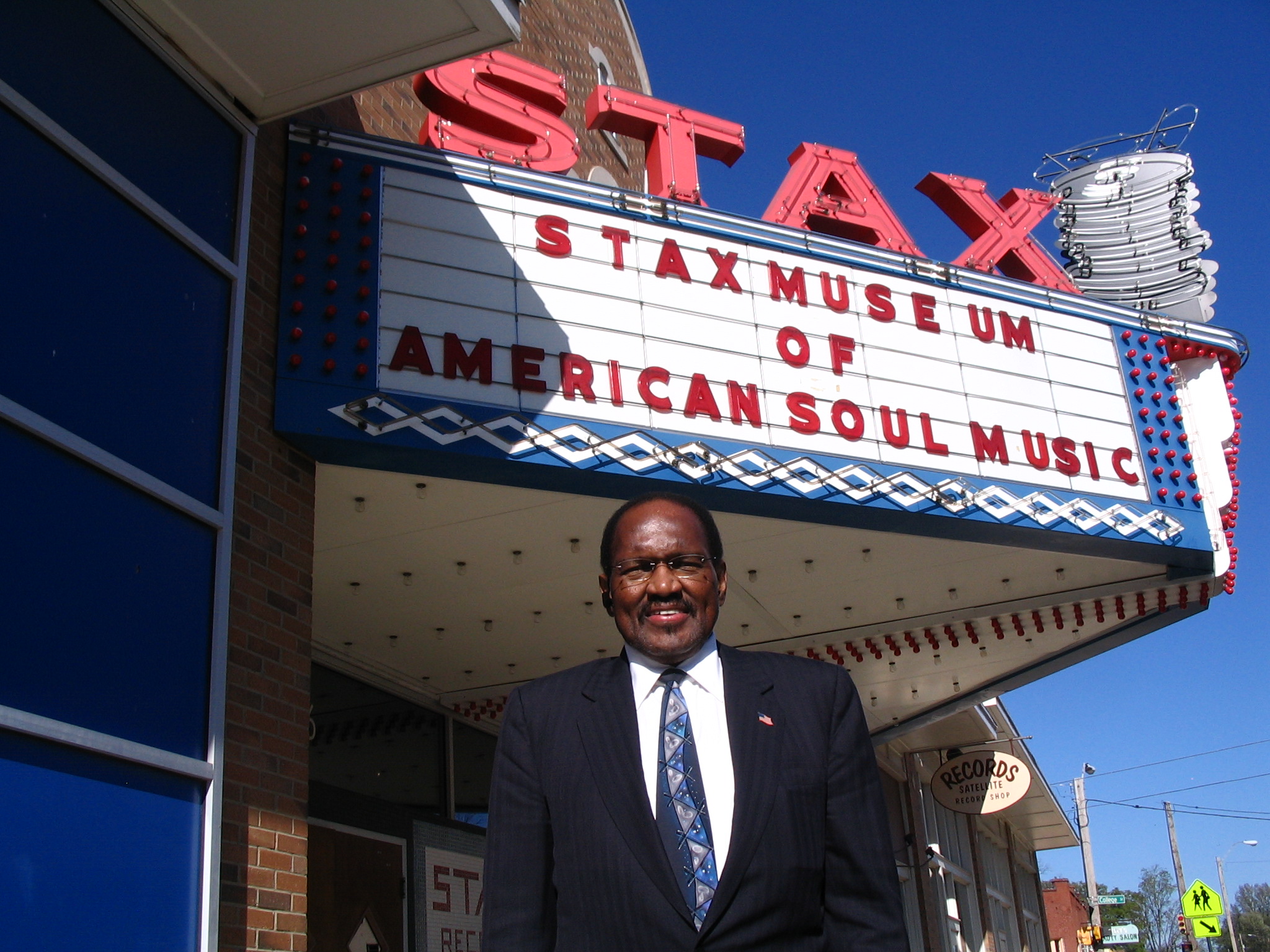 Al Bell
Al Bell (born Alvertis Isbell in Brinkley, Arkansas) is the former Chairman and Owner of Stax Records, where he was responsible for the careers of numerous music icons and the overall direction of American soul music and subsequently served as President of Motown Records Group.
Today, Mr. Bell is the Chairman and Chief Executive Officer of Al Bell Presents, LLC., presenting a unique new paradigm of business innovation within the greater music industry.
Something happened inside of him one evening in Little Rock in 1971. Al Bell was sitting on the hood of an old school bus that his father kept in the backyard. He had just been to thefuneral of his murdered brother. He didn't feel comfortable, even in that familiar place. 
Thinking about his brother, he began to hear music. Specifically, a bass line. Then words.
I know a place
Ain't nobody crying
Ain't nobody worried
Ain't no smilin' faces
Lying to the races.
That became "I'll Take You There." Recorded by the Staple Singers and released by StaxRecords, the single written and produced by Mr. Bell was number one on the Billboard R&B Singles chart for four weeks.
Throughout his career, Mr. Bell has been considered a visionary, a seer, an icon, a music mogul, a communications and entertainment maverick and a legend, which is how most people throughout the industry view him today.
But he is not finished writing new chapters for his legend. He currently serves as Chairmanand Chief Executive Officer of Al Bell Presents LLC, a new "rare performing artist" careerand business development paradigm.
In 2011, Mr. Bell received the highest honor the music industry bestows, the Grammy Trustees Award, putting him in the company of an elite group that includes Steve Jobs, Walt Disney, Ira Gershwin, Frank Sinatra, the Beatles and others who have received the award for making industry-changing contributions in music in their lifetimes.
Mr. Bell has always been ahead of his time. Because of his ability to see things that others cannot and the guts to act on what he sees, he has always been miles ahead of his competitors.
In the 1970s, two of the largest African-American owned businesses in America were Motown Records and Stax Records. Mr. Bell, who owned Stax, introduced marketing and promotional innovations that changed the music industry.
It was believed impossible, but Stax produced gold and platinum hits with artists such as Isaac Hayes, the Staple Singers, Johnny Taylor, Sam and Dave, Booker T and the MGs, the Bar Kays, Otis Redding, The Emotions, Carla Thomas, Rufus Thomas, Richard Pryor, Billy Eckstine, Albert King, The Dramatics and others.
Stax Records worked with Melvin Van Peebles on the release of his revolutionary film, Sweet Sweetback's Baadasssss Song, and with MGM Studios on the release of the film Shaft.
In both cases, Mr. Bell employed marketing and promotional techniques that woke the film industry to the potential in the black marketplace and led to the black film renaissance of the 1970s.
He successfully marketed the "Theme from Shaft" performed by Isaac Hayes, which won anOscar for Best Original Song. As a result, he became the first African American to win that honor – or any other Academy Award – in a non-acting category.
In Soulsville USA: The Stax Records Story, a book by Rob Bowman chronicling the history of Stax Records, the Rev. Jesse Jackson says, "Stax was not just a record company. It was asound. It was a piece of culture. It was a moment of conscience and experience of mankind.
"At the right time, it meant a lot to us. People still heavily borrow upon the tradition of Staxand the lineage laid down by the very special genius of Al Bell."
Mr. Bell added to the roster of box office hits with the landmark 1973 film Wattstax, a documentary based on a Stax Records concert that entertained 112,000 people in the Los Angeles Coliseum.
In the 1980s, Al Bell became President of the Motown Records Group (Motown had relocated to Los Angeles from Detroit) and worked with Berry Gordy in the sale of Motown to the MCA/Boston Ventures Group. After that, Mr. Bell discovered the music group TagTeam and released "Whoomp! (There It Is)," which sold over 5 million copies and remainsone of the biggest-selling singles in history.
Then, Prince asked Al Bell to release a single record, after Warner Brothers Records turned Prince down. Bell released "The Most Beautiful Girl in the World" and gave Prince hisbiggest-selling single ever.
Mr. Bell has received many honors and awards, including the National Award ofAchievement from the U.S. Department of Commerce. He has been listed in Who's Who inBlack America and was honored by Black Enterprise magazine in 1972 and 1973 as No. 2 in the Top 100 Black-Owned Businesses.
Ebony magazine honored him in 1972 as one of the Top 100 Most Influential Black Men and in 1973 as one of the Top 1000 Most Successful Black Men in the World. He received an Achievement Award from the Boy Scouts of America in 1975, the Alex Haley Roots Award from the Greater Washington D.C. Business Center in 1977, and the W.C. Handy Lifetime Achievement Award in 2002.
Mr. Bell was inducted into the Arkansas Black Hall of Fame in 2002, received the Arthur A. Fletcher Lifetime Achievement Award from the National Black Chamber of Commerce in 2008, and received honorary doctorate degrees from Philander Smith College in 1972 and 2011.
He also received the Lifetime Achievement Award from National Association of Blacks in Higher Education in 2012 and was awarded the Lifetime Achievement Award from the National Association of Black Accountants in 2012. Also in 2012, he was recognized and honored during "An Evening with Al Bell" at the University of Arkansas.
In May, 2014, Arkansas' Maumelle High School honored Mr. Bell by creating an 'Al Bell Award of Excellence', presented annually to a deserving Maumelle High School band student. This joins the school's John Phillips Sousa, Louis Armstrong, and Semper Fidelis Awards.
On February 13, 2015, Mr. Bell was inducted into the prestigious Arkansas Business Hall of Fame, an award also bestowed on Sam M. Walton (founder of Wal-Mart), Don J. Tyson, (Tyson Foods, Inc.), Jackson T. Stephens (Chairman of Stephens, Inc.), and 'Jerry' Jones(president and general manager of the Dallas Cowboys Football Club, Inc.). Through this honor, Mr. Bell joins an exceptional list of inductees who have been recognized to be among the best in Arkansas business for their outstanding achievements and their impact on the future business leaders in Arkansas and around the world.
Also in 2015, on June 6th, Mr. Bell was inducted into the Official Rhythm & Blues Music Hall of Fame in Clarksdale, MS, with a subsequent induction ceremony held on October 4thin Detroit, MI.
On September 29, 2015, Mr. Bell was honored with an induction into the ArkansasEntertainers Hall of Fame which showcases the careers of The Natural State's sons and daughters who have made their marks on the entertainment world. Mr. Bell is again in the company of greats. Here are a few of those that were honored in the first induction ceremony held in 1996 – Glen Campbell, Johnny Cash, Al Green, Art Porter, Sr.
Courtesy of Bespoke Media Group, below is the link + password to a '4 minute + 59 second'video/bio on Mr. Bell. This was prepared as his 'Presentation Video' which was shown priorto Mr. Bell's acceptance speech at the Arkansas Business Hall of Fame induction ceremonyon Feb. 13, 2015. We feel it captures the essence of Alvertis Isbell, p/k/a Al Bell.
---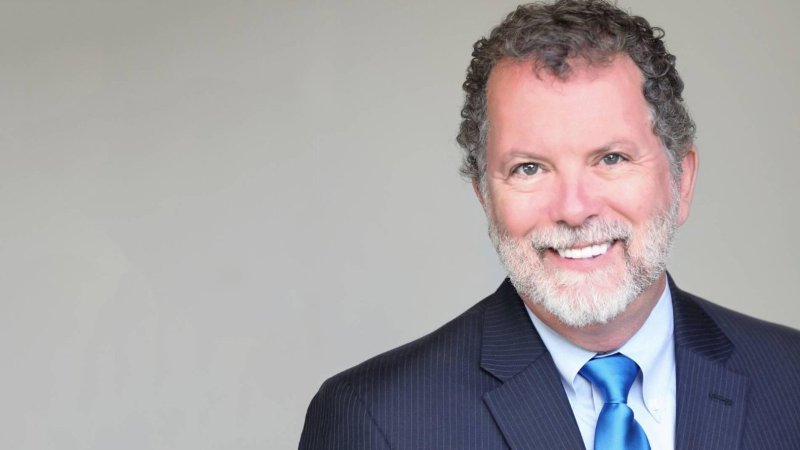 Dennis Lord
Dennis Lord is an attorney, executive and an award winning songwriter.
With that depth and breadth of knowledge and expertise, Lord joined SESAC as Vice President of Writer/Publisher Relations in 1997. By 2002, he was named Senior Vice President and became part of SESAC's senior executive leadership team.
Beginning in 2005, Lord became Executive Vice President of SESAC, working closely with the company's principals and President in all areas of the business; from licensing to operations, litigation and creative affairs. With his focus on providing oversight and management of the Creative Services team and related business/legal affairs functions, SESAC significantly expanded its representation of successful songwriters and composers. Lord managed some of the organization's more prominent signings including R.E.M., Zac Brown, composers Randy Newman and Jonathan Wolff, the Kurt Cobain Estate, and Adele, among others. He continued his service to the company for over twenty years, through late 2017.
Lord made his way to Nashville in the late 80's, and within two years flexed his muscles as an A-list songwriter penning Travis Tritt's first major hit, the award winning "Country Club", as well as with cuts for country artists T.G. Shepherd, Ruby Lovett and others.
During the 90's Lord also set up a successful entertainment law practice and served as the manager of the career of legendary guitarist Sonny Landreth. A fierce advocate of the rights of songwriters and intellectual property, Lord also led the Nashville Songwriters Association's legislative efforts in Washington, D.C. during that period.
Lord currently sits on the National Board of Directors of the T.J. Martell Foundation.  He formerly served as the founding President of the Americana Music Association's Board of Directors, as a Governor for the Nashville Chapter Board of The Recording Academy, and on the Academy of Country Music's Board of Directors and Executive Committee. Lord was also founding Chairman of the Board of the highly successful charitable arm of the Academy of Country Music, "Lifting Lives".  Lord also served for seven years on the National Recording Preservation Board in Washington, D.C. 
In 2012, Lord was the recipient of the Americana Music Association's Jack Emerson Lifetime Achievement Award for an Executive. In 2016, Lord was named one of Billboard Magazine's "Top Music Lawyers" and, since then has continued to be acknowledged as one of Nashville's top influencers in the magazine's "Nashville Power Players" special publication. 
A graduate of Colorado State University, Lord also attended both the University of San Diego and Vanderbilt University Schools of Law, completing his juris doctorate in 1987.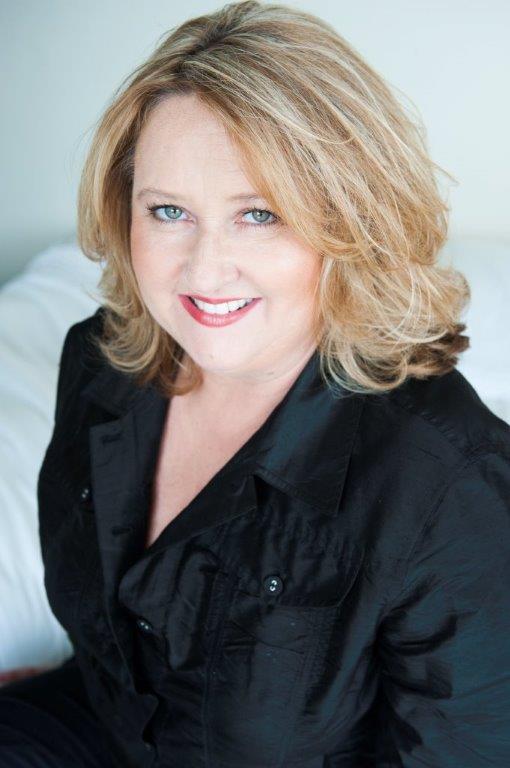 Linda Lorence Critelli
LINDA LORENCE CRITELLI is an accomplished music executive with expertise in performing rights, music publishing, industry and artist relations and organizational leadership. She is former Vice President of Writer/Publisher Relations at SESAC, a performing rights organization, where she advocated for songwriters rights protecting the value of their work.   She worked closely with SESACs roster which crossed all genres of music and included Bob Dylan, Neil Diamond, Zac Brown, Charlie XCX, The American Authors, Kesha, and Cassandra Wilson, to name a few.  Her role was broad and included a vast network of contacts, regular public speaking engagements and production of the company's annual award shows. Through the years she formed a large loyal clientele which contributed to the success of the multi-million-dollar organization it is today. She was recognized in 2014 by Billboard magazine as one of the leading women in performing rights. 
Linda currently serves as a National Trustee for The Recording Academy (The Grammy Awards) where she also served as the NY Chapter President.  She currently chairs the NY Professional Development committee and serves on the National Membership committee. Linda is a proud member of the Songwriters Hall of Fame board, and is former president of Women in Music.  She is a powerful advocate for music creators and is a champion of the pending "Empire State Music Production Tax Credit Bill" in NY.  With her passion for community building, Linda is the co-founder of NYC3 "New York City Creative Community", an organization of publishing professionals who are working to restore NYCs creative community. 
Linda was a professional singer prior to entering the music business and holds a Bachelor of Music degree from Berklee College of Music where she is a recipient of their "Distinguished Alumni Award". 
---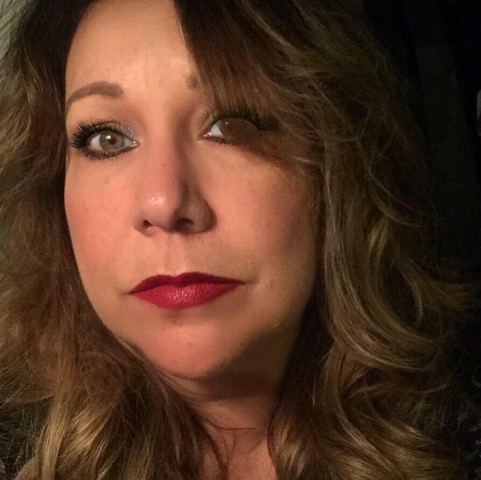 Lisa Vega
Lisa Vega has been addicted to pop culture for as long as she can remember. Growing up in Los Angeles, she was exposed to the latest trends in music and fashion, inspired by the spirit and energy pulsating from the famed Sunset Strip in Hollywood. So it's no wonder that when looking for an internship to finish her Anthropology degree, she decided to do something fun and applied at Capitol Records home to many of her favorite bands. She immediately traded her anthropology books for Billboard Magazine and embarked on a career that fanned her passion for music and the trends that are born when music, lifestyle and pop culture collide.
Over the years, Lisa's imaginative campaigns and ability to track trends are well known in the industry, earning her a place on many a superstar's "dream team." She has spearheaded campaigns for many of pop music's most influential icons (David Bowie, Eagles, Duran Duran, Fleetwood Mac, AC/DC, to name a few) and has toured the world lending her expertise to major markets in the U.S. and beyond.
As the communications landscape became more visual Lisa pursued new opportunities for client exposure. She was co-creator and consulting producer for Sharon Osbourne's nationally syndicated talk show "Sharon" and did a stint as a reality TV star when she was featured on the Emmy Award Winning MTV show "The Osbournes." She continues to develop television projects for select clients. Lisa was responsible for creating "The Osbournes" phenomenon via a strategic communications campaign that transformed Ozzy from rock'n'roll madman to lovable family man, thus initiating the media frenzy that established the family as international superstars.
Lisa was an early adaptor to social media trends being one of the first speakers on the topic at famed music conference SXSW. As a social media specialist she has spearheaded launch campaigns for major brands including development of message and objectives, branded content creation, and social media channel creation and management. Her social media strategies yield results by growing communities and engaging followers across all social media platforms. Her team of creatives are on top of current trends and technologies to ensure clients are always on point to reach their maximum audience.
Social media campaigns include the recent U.S. digital media launch of Cerveza Imperial, Costa Rica's national treasure and their premiere export. This campaign consisted of creating the communication profile for all digital and social media channels, development of website; managing all social media platforms as well as branded content creation. Lisa managed all social media and content development for CAMFT, a statewide organization of 30,000 mental health professionals. Additional campaigns include the suicide prevention campaign #IFeelAlive directed toward eradicating the stigma of mental health issues in the Asian community.
Developing new brands is a passion as her expertise extends to initiating launch strategies for new talent, consumer products and lifestyle brands and businesses. Lisa continues to work work with market leaders and innovators by spearheading launch campaigns for Nucane (CEO International campaign); InBev / Anheuser- Busch's Brahama Beer (U.S / International); Little Steven Van Zandt's Wicked Cool Records (International); Carl Mazzie Road To Success Seminiars; and BeatGeeks Music Production (Lady GaGa).
Her company, Lisa Vega Group, is the creative hot spot for innovative artist and brand development strategies offering expertise in areas of communication, social and digital media and creative services. Lisa Vega Group celebrates 15 years in business this year.
---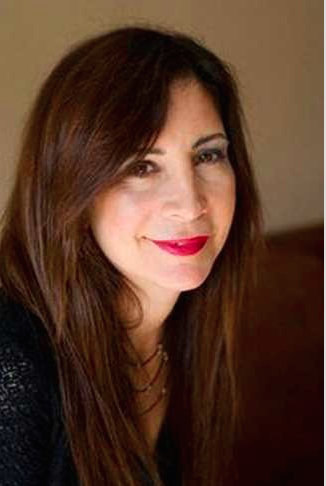 Sherry Orson
---
Sherry Orson is the founder of Star Vibe Group a music licensing and publishing company, a collective of pre-cleared emerging artists, vintage catalogs, re-records, record labels and more.
Ms. Orson began her career in the music industry during the Richard Branson years with Virgin Music Publishing in Los Angeles as a Creative Manager. From there she moved to Universal Music Group for almost a decade as Creative Director and gained extensive experience in the fields of music publishing and licensing. While at Universal she placed songs with multi platinum recording artists such as Christina Aguilera, Toni Braxton, Selena, Babyface, Jessica Simpson, Chaka Khan and many others. Her work representing Steven Van Zandt's Renegade Nation's music publishing company and rock n roll record label yielded placements from his garage rock artists with major advertising brands such as KFC, McDonalds and Fox Sports. Ms. Orson has licensed songs recently from many catalogs to almost every network: HBO, Showtime, MTV, NBC, Fox, E!, CBS, ABC, Fox Sports and many more.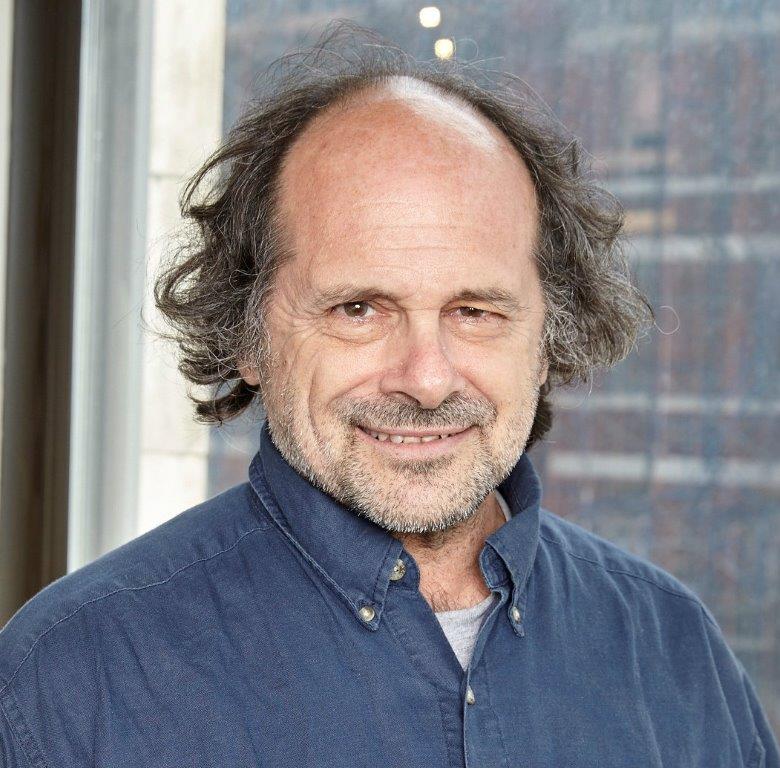 Jim Bessman
---
Veteran New York-based journalist Jim Bessman has covered all aspects of entertainment and culture for 40 years for national and international publications and readers, most notably for Billboard, where he served as a regular contributor for over 25 years. He is the author of Ramones--An American Band—the first book on The Ramones--and John Mellencamp—The Concert at Walter Reed, and has been cited in numerous books including Naomi Judd's Love Can Build a Bridge, Tony Bennett's autobiography, American Ballet Theater dancer Toni Bentley's erotic memoir The Surrender, Kinky Friedman's Armadillos & Old Lace (a murder mystery novel in which he appears as a real character) and Bill Carter's Get Carter: Backstage in History from JFK's Assassination to the Rolling Stones (he wrote the foreword for the acclaimed memoir by the former Secret Service agent and attorney for the Rolling Stones). He has penned scores of CD liner notes and currently contributes regularly to centerline.news and jimbessman.com.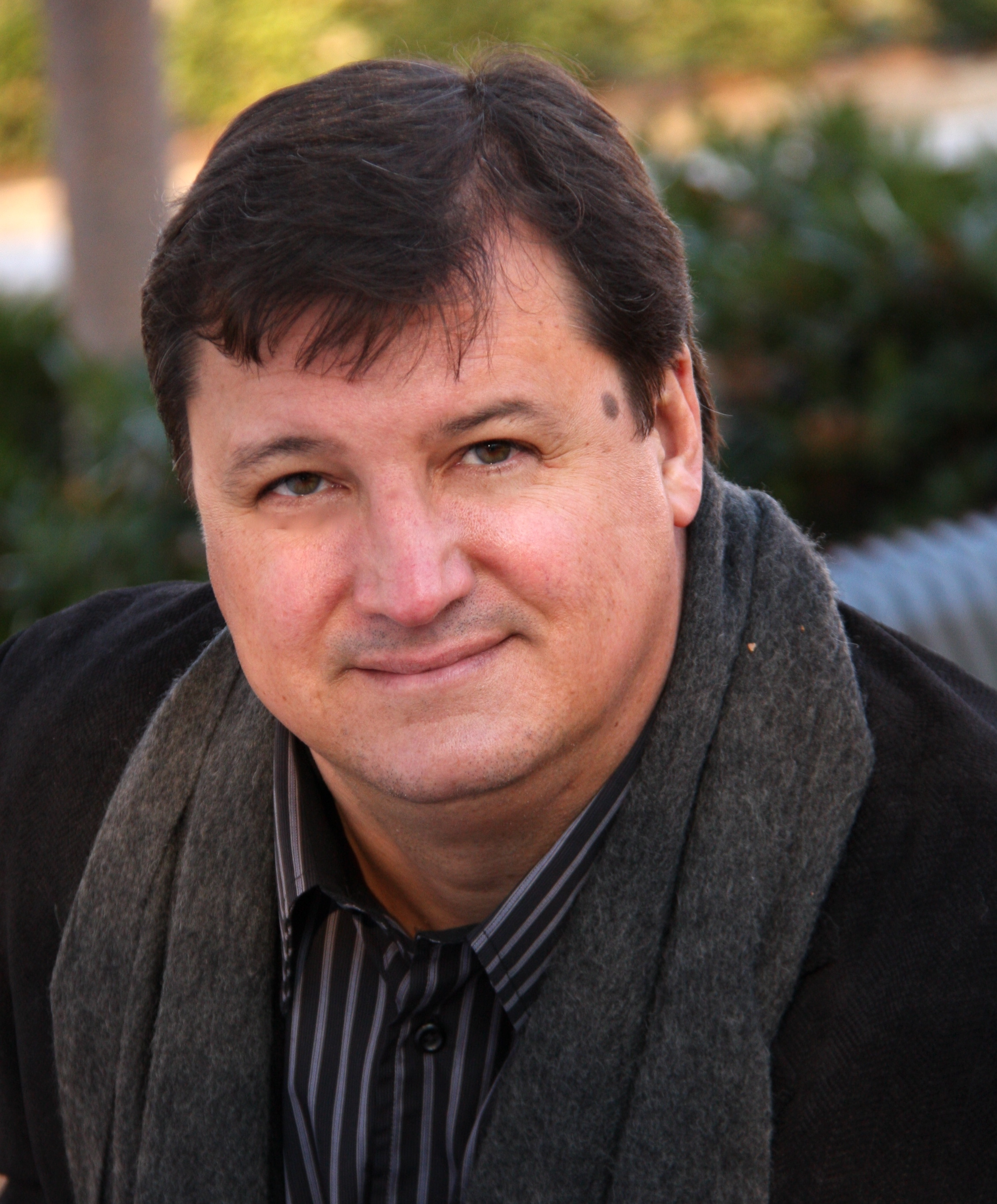 Bruce Phillips
Bruce H. Phillips is the owner of the Law Office of Bruce H. Phillips, PLLC. Bruce was admitted to the Arkansas Bar in 1993 and to the Tennessee Bar in 1994. He has spent his entire career on Music Row in Nashville, Tennessee, where he represents recording artists, songwriters, producers, record labels, music publishers and other members of the entertainment community. Bruce spent most of his career as an associate or partner in the Little Rock based law firm of Jack, Lyon & Jones, PA before acquiring that firm's boutique practice on Music Row in 2007. His clients have included artists such as Lynyrd Skynryd, Kenny Rogers, Bill Gaither, Carrie Underwood, and the Oak Ridge Boys. In 1999, Bruce developed the Entertainment Law course offered at the University of Tennessee - Knoxville College of Law, where he served as Adjunct Professor of Law for ten years. He has also served on occasion as Visiting Professor of Law for his alma mater, the University of Arkansas School of Law, where he also taught Entertainment Law. Bruce is a frequent speaker on entertainment and intellectual property related subjects.
Education: University of Arkansas at Little Rock (B.A. 1988); University of Arkansas (J.D., 1993).
Positions: Note and Comment Editor, University of Arkansas Law Review, 1992-93; Phi Alpha Delta (Marshall, 1991-1992; Justice, 1992-1993; Delegate, 1992 Biennial Convention; District XV Justice, 1994-2000). Staff member, Nashville Bar Journal; Chair, Nashville Bar Association Entertainment Section, 1997, 2005; Adjunct Professor, Belmont University; Adjunct Professor of Law, University of Tennessee College of Law, 1999-2010; Visiting Professor of Law, University of Arkansas Law School, 2001, 2003, 2007; Leadership Music, Class of 2007; Board Member, Leadership Music, 2009-2012.
Organizations: Nashville Bar Association; Tennessee Bar Association; Arkansas Bar Association; American Bar Association (Member, Sections on: Labor and Employment Law; Lawyers Association; Forum Committee on Entertainment and Sports Industries); Country Music Association; Leadership Music; Fellow, Nashville Bar Foundation.
Publications: Author, Note, "Pledger v. Illinois Tool Works, Inc.: Arkansas Belatedly Recognizes the Unitary Business Principle as a Limitation of Its Power to Tax Capital Gains on Nondomiciliary Corporations," 45 ARK.L.REV. 597, 1992. Co-Author: "Drafting Engagement Letters Between Lawyers and Artists," Entertainment Law & Finance, June 1994; "How an Artist Can Control Jurisdiction in Legal Actions," Entertainment Law & Finance, January 1996; "Professional Responsibility in the Federal Courts: Consistency is Cloaked in Confusion," 50 ARK.L.REV 59, 1997; "Faragher v. City of Boca Raton and Burlington Industries, Inc. v. Ellerth: Sexual Harassment Under Title VII Reaches Adolescence," 29 MEMPHIS.L.REV. 601 (1999); "Obtaining Internet Music Licenses for Digital Downloads and Streaming, "Entertainment Law and Finance," July 2000; "Fighting Cybersquatters: New Weapons in the Cyberpiracy War," MUSIC ROW, Vol. 20, No. 8, page 37 (July 2000); "Digital Performance Royalties: Should Radio Pay?," VANDERBILT LAW REVIEW (Spring 2001); Co-Editor of Arkansas Employment Law Newsletter.
Practice Areas: Civil Litigation, Entertainment Law, Employment Law, Intellectual Property, Mediation.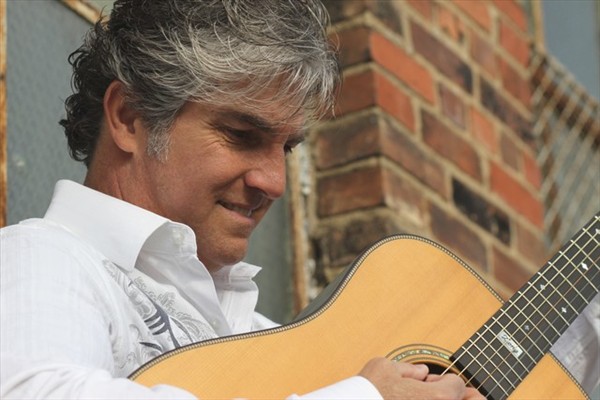 Jerry Salley
Referred to by Billboard Magazine as "One of Music Row's greatest veteran tunesmiths," Jerry Salley has had an incredibly successful songwriting career. The 2003 SESAC Country Music Songwriter of the Year, Jerry has had over 450 songs recorded in his multi-award winning career. To date Jerry's songs have sold in excess of 15.5 million records worldwide and internationally he has penned no less than seven (7) #1 Country hits in Australia. Writing and singing in Nashville since 1982, he has written multiple hits in Country, Bluegrass and Gospel Music and may well be the most successful songwriter to have earned equal recognition from all three genres of music
From Sir Elton John's only chart single to appear on the Billboard Country Chart ("Where We Both Say Goodbye" – duet with Australian artist Catherine Britt) to a Gospel song so popular it has been included in Church Hymnals ("His Strength Is Perfect") Jerry's long list of accomplishments speaks for itself. Most recently, Jerry was honored to have a song on Chris Stapleton's Traveller album ("Outlaw State Of Mind") which is certified double platinum. From songs recorded by some of today's biggest country stars like Chris Stapleton, Reba McEntire and Brad Paisley, to country music legends Loretta Lynn and The Oak Ridge Boys , Jerry is honored each and every time a song of his is recorded.
Born in the small southern Ohio town of Chillicothe, he signed with Performing Rights Organization SESAC at eighteen years old. Some of his country hits include the Reba McEntire smash "I'm Gonna Take That Mountain", "Breakin' New Ground" (Wild Rose/Universal Records), "I Fell In The Water" (John Anderson/BNA Records), "How Do You Sleep At Night" (Wade Hayes/DCK/Columbia Records), and four other Billboard chart records. He has written eight (8) #1 Gospel hits, several #2 Gospel hits and over a dozen other top ten/top twenty gospel songs. In addition to songs recorded by the previously mentioned artists, he has had songs recorded by Sara Evans, Patty Loveless, Joe Nichols, Darryl Worley, Travis Tritt, Tracy Lawrence, Neal McCoy, Mark Chesnutt, Cece Winans, The Whites, and many others. He is a seven-time Dove Award nominee, having won a prestigious Dove for the 1990 Inspirational Song of the Year "His Strength Is Perfect", recorded by and co-written with Steven Curtis Chapman.  In addition to his Dove recognition from the Gospel Music Association, Jerry has received numerous awards from different associations for his songwriting accomplishments (IBMA, NSAI, SESAC, GOSPEL VOICE MAGAZINE, etc.). In 2006, Jerry received his second IBMA Award for his contribution (as an artist) to the 2006 IBMA "Album of the Year" – "Celebration of Life" (Skaggs Family Records).
Along with friends Carl Jackson and larry Cordle, the trio (Cordle, Jackson & Salley) recorded the song "You're Running Wild" on the Louvin Brothers Tribute on Universal South Records, which features numerous country music stars singing songs made famous by the legendary duo. Entitled "Livin', Lovin', Losin' – Songs Of the Louvin Brothers", this project won the 2003 Grammy for Country Album Of The Year.
AS AN ARTIST, Jerry has performed on numerous stage shows, including the honor of performing as a soloist many times on the world famous Grand Ole Opry. His television appearances include Late Night With David Letterman, Regis And Kathy Lee, NBC'S Today Show and several different TNN (The Nashville Network) shows.
In 2007, Jerry released his first solo project, New Songs, Old Friends on the Mountain Home Records Label. A Bluegrass CD which includes all new songs written by Jerry and performed by him along with some of his favorite singers – all of whom have recorded his songs. Guests like The Oak Ridge Boys, Rhonda Vincent, Vince Gill, Ricky Skaggs & Sharon White, Darryl Worley, Del McCoury, Doyle Lawson, Sonya Isaacs, Alecia Nugent, Jamie Johnson, Lisa Shaffer and buddies Carl Jackson and Larry Cordle. The project was one of the final nominees for the 2007 IBMA "Recorded Event of the Year".
Jerry Salley, followed up his debut, New Songs, Old Friends , with yet another outstanding lineup of original tunes, entitled Showing My Age. This project was released late summer of 2012, with tracks that appeal to lovers of Americana, gospel, bluegrass, and country. It contains never before recorded songs and others with his own take on hits he has penned for chart-topping artists such as Reba, Brad Paisley, The Isaacs, The Lonesome River Band, and more!
Showing his bluegrass roots, and with his five-year-old granddaughter gracing the cover, Gospel From My Grassroots (released in October 2015) is Jerry's first all bluegrass gospel album. It shines with 13 original, heartfelt tunes that range from the energetic, up-tempo song "How High Is That Mountain," to the finger-snapping a cappella song, "Just Drink The Water." Jerry breathes new life into these self-penned songs, most of which were previously recorded by bluegrass and gospel greats. Guest vocalist Steven Curtis Chapman sings with Jerry on an acoustic, stripped-down translation of their co-written gospel classic, "His Strength Is Perfect," and IBMA Female Vocalist Of The Year, Dale Ann Bradley, lends her warm angelic voice to "Send The Angels Down," a song that she previously recorded. The project also includes Jerry's original versions of "It's Not What You Know" and "You Don't Have To Go Home," which have been recorded multiple times in the bluegrass and gospel worlds; and "I Want To Thank You," a #1 song for Karen Peck and New River
Multi-Grammy winning producer, musician and songwriter, Carl Jackson says: "Jerry is not only a friend, in the truest sense of the word, he is also a songwriter's songwriter… an artist that completely understands the idea of "painting a picture" using the marriage of lyric and rhyme; someone that fully grasps the art of crafting a song, rather than throwing words against the page. His paintbrush is a pen, his canvas a legal pad and his goal always another masterpiece."
---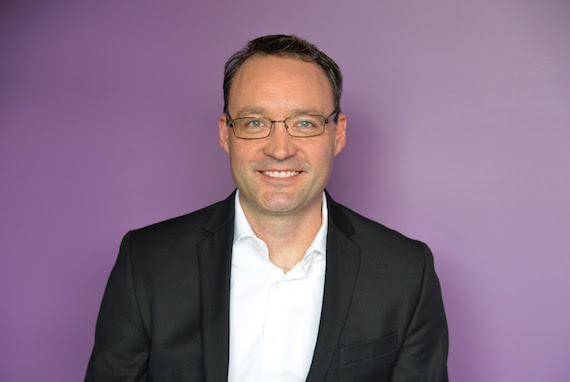 Craig Shelburne
Craig Shelburne is Vice President at Richland Group, a Nashville firm whose publicity and marketing clients include the songwriters Beth Nielsen Chapman, Robert Earl Keen, John Oats, David Starr, and Billy Edd Wheeler. Prior to joining Richland Group, Shelburne served as General Manager at MusicRow Magazine and a senior editor at CMT.com. He has written for the Country Music Hall of Fame and Museum, BMI, SESAC, IBMA Awards, American Music Awards, Billboard Music Awards, Nashville Scene, The Tennessean, and many national music publications.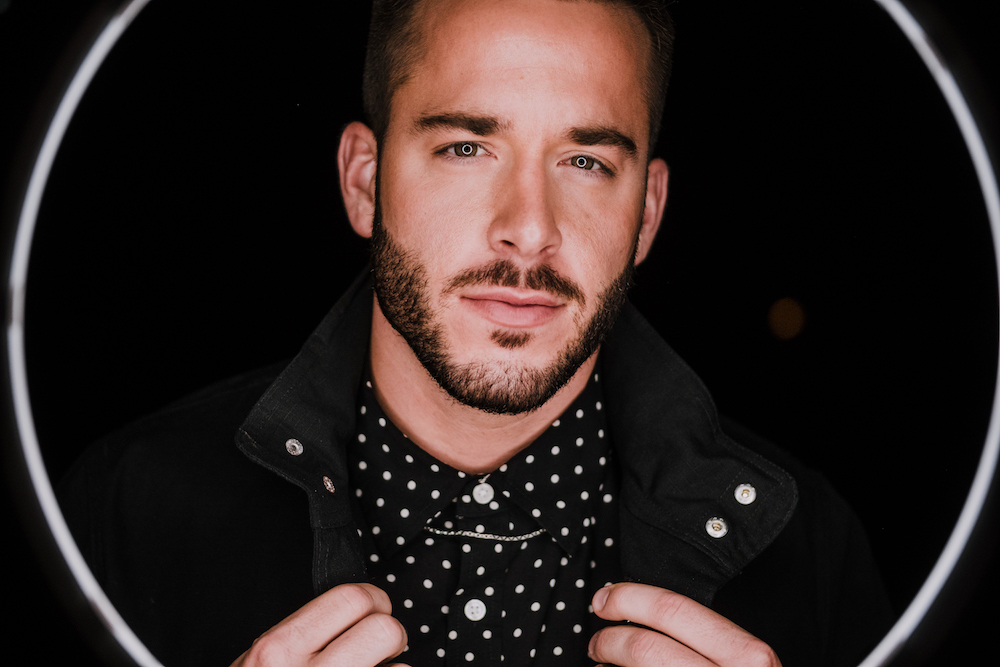 Josh Throne
Josh worked with a variety of marketing firms before becoming the CEO of Dickson Street Media, a social media management firm based out of Northwest Arkansas. Before moving to NWA, he lived in Baltimore, MD where served as an marketing agent and client services manager at Players First Sports, an NFL agency formerly known as Pro Football Syndicate. He also worked for Vibrancy 21, a marketing agency focusing around player events and NFL player marketing. 
Josh is also a part time TV Personality and Emcee. His shows have included "Backfield in Motion" on ABC in Baltimore, MD with Baltimore Raven football players and he's made regular appearances on Pig Trail Nation, a pre-game show before the Arkansas Razorback football games.
His passion is to motivate others to achieve what they doubt the most about themselves.