Our Board
Meet Our Board Of Directors
Betsy Brumley – Chairman – is one of the 3rd generation of Brumley's to be involved in the music industry. Born and raised in Powell, Mo, she was never far from her grandfather, Albert E Brumley. Being raised around the legends of the music industry, she has a deep appreciation for the contributions of these pioneers of today's modern country, bluegrass and gospel music.
Jayne Lowe – Vice Chairman – Has lived in NW Arkansas for 8 years.  She was a Music Major at the University of Northern Iowa and continues to play in church.  Jayne is the Vice President of Business Retention & Expansion for the Bentonville/Bella Vista Chamber of Commerce and currently serves the Rotary Club of Bentonville as Club President.
John Cowart – Currently works for Pace Communications in partnership with Walmart World Magazine.
Debbye Scroggins, J.D.– is a Montana native who is currently residing in Tulsa, OK. She received her B.A. from Oklahoma State University and her law degree from the University of Tulsa College of Law. Debbye is currently completing an LLM degree in Indian Law, which will complement her practice in Music and Entertainment Law. Since 2012, Debbye has been an associate at the Jim Halsey Company, working with and learning from the great Impresario, Jim Halsey.
Advisory Board of Directors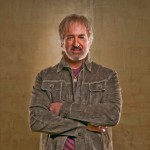 Duane Allen – Lead Singer, Oak Ridge Boys: A native of Taylortown, Texas, Duane ("Ace") Allen had formal training in both operatic and quartet singing before becoming a member of the Oaks in 1966. He has written a book on the history of Gospel music and has an honorary doctorate from a Christian college.Duane graduated from Paris Junior College, and then Texas A&M University at Commerce, Texas. He received a B.S. in Music from Texas A&M, studying with Metropolitan Opera stars Richard Webb and William Abbott. For his classical music degree, he concentrated on voice, piano, and composition. He has received the Distinguished Alumni Award from both Paris Junior College and Texas A&M. He and his wife Norah Lee underwrite a scholarship fund for Texas A&M University Department of Music students.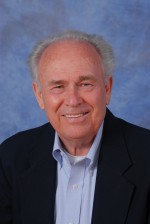 Bob Brumley – President & CEO, Albert E. Brumley & Sons Music: Bob has worked his whole life in the music industry. Growing up the son of the famous songwriter Albert E. Brumley, he has worked in music publishing and songbook production since childhood. In his early years, Bob played bass and traveled the countryside playing music with his brothers. Bob has also made his mark as an event promoter. While working with his father and brother Bill, Bob worked with them to create both the Brumley Gospel Sing and the Hill & Hollow Folk Festival in 1969. The Brumley Gospel Sing still operates on the first weekend of August and attracts people from all around the country to hear only the best in Southern Gospel Music. In 1986, Bob purchased his brothers share of Albert E Brumley & Sons Music and started a country music publishing company called Country Gentlemen. He has had several songwriters working under his guidance for several years. Over his career, Bob has received many industry awards including the Marvin Norcross Award and the James D. Vaughn Impact Award. In 2011, Bob was inducted into the Southern Gospel Music Association Hall of Fame.
Sheri Clark – President & CEO, Sheri Clark Media: Since 1984, Sheri has worked in the acoustic, bluegrass, country, and gospel genres providing sound services and consultation for several projects and events, including television, DVDs, and live shows.After years of developing relationships with promoters, industry executives and artists, Sheri was then asked to work with artists one on one. It was then, a full in-house management, artist development, promotion and production company was started.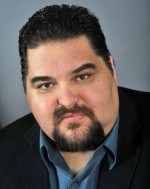 Tim Fink – Vice President Writer/Publisher Relations, SESAC: With SESAC since 1990, Fink's tenure with the company has put him in a position to work closely with SESAC songwriters and publishers from a wide range of genres. Appointed the head of the Nashville Writer/Publisher Relations team in 2002, Fink has been instrumental in building the company's burgeoning roster of top songwriters resulting in the company's unprecedented growth. Chicago-born and Wisconsin-raised, Fink attended the University of Wisconsin, before graduating from Middle Tennessee State University with a degree in Recording Industry Management. Tim was also recently named to the Americana Music Association Board of Directors.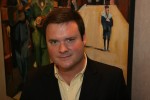 Hank Adam Locklin – Tennessee Director of Music & Business Development: Hank Adam Locklin currently serves as Director of Music & Business Development for the State of Tennessee within the Tennessee Film, Entertainment and Music Commission. Governor Bill Haslam appointed him in December of 2011. Prior to his current role, Locklin served as Interim Executive Director and Chairman of the Board for the Alabama Music Hall of Fame, an Alabama State Agency honoring the many musicians and entertainers from Alabama who have garnered worldwide acclaim. Locklin was appointed as Interim Executive Director in December of 2010, and elected Chairman in August of 2011. Before his service in Alabama, Locklin spent seven years as Senior Manager of Membership and Industry Relations for The Country Music Association (CMA), an international trade association with over 6200 members in 43 countries. During this time, Locklin worked with legendary CMA leader Ed Benson and his successor, Tammy Genovese, to expand the value and importance of CMA to its members and music industry. He was responsible for developing CMA membership through recruitment and other forms of outreach designed to formulate relationships in and out of the music industry.  He also worked to maintain and increase CMA's presence in the areas of state government relations, artist outreach and relations, the use of Country Music in film and television, and the development of strategic initiatives and operations designed to foster relationships with individuals and companies outside of the music industry.
Lizzy Long – Lead Singer, The Little Roy & Lizzy Show: Lizzy began her music accomplishment at an early age and her interests are very eclectic ranging from Dolly Parton, Loretta Lynn to the Earl Scruggs Revue to Fleetwood Mac. While starting out on the piano, Lizzy soon took up the fiddle, guitar, autoharp, bass, banjo, and mandolin, and has become an accomplished musician, alternating between these instruments as part of her entertainment repertoire. Lizzy has been won for twoDove Awards and has won several fiddle and talent contests.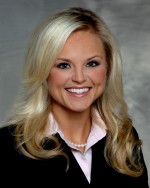 Brittany Schaffer – Associate, Loeb & Loeb LLP: Brittany is an attorney with Loeb & Loeb, LLP in Nashville, Tennessee, where she handles a diverse range of entertainment, copyright, trademark, and right of publicity transactions, litigation and counseling primarily for clients in the music and publishing industries. Her principal clients include record labels, publishing companies, video production and live stage production companies, management companies, recording artists, producers, songwriters, authors, and other parties in the entertainment industry. She received her B.A., magna cum laude, from Vanderbilt University, and her J.D., magna cum laude, from Samford University, Cumberland School of Law, where she also served as Editor-In-Chief of the Cumberland Law Review, and published articles on copyright law and on the right of publicity. In the legal treatise, Intellectual Property Law in Cyberspace, Second Edition (2011), Brittany authored the chapter "What May Be Protected By Copyright: Unique and Specific Applications of Copyright Law Online." Brittany was recognized by Super Lawyers as one of the "Mid-South's Rising Stars" and by Variety magazine as one of "Hollywood's New Leaders."
Marketing & Public Relations
Caroline Galloway of M2M PR & Partnerships is a seasoned, award-winning entertainment and consumer brand marketing, social media and public relations expert with international experience in extensive revenue generating programs and press placement. Galloway has spent the last 20 years crafting press campaigns which combine the excitement of creativity with the dynamics of strategy giving partners and clients the formula to increase global expansion and drive enhanced revenue and awareness through aggressive media placement, press events and overall public relations and social media strategies.
Her experience includes PR and Marketing leadership roles with such global heavyweights as The Walt Disney Company, Universal Studios, Gibson Guitar Corp., HBO Television, Planet Hollywood, Julien's Auctions, Tom Hank's Clavius Base, Scripps-Howard Broadcasting,Gaylord Entertainment Properties, Legacy Learning Systems, Music Rising and many more. To learn more about M2M Click Here.