Our Story
At 82 years old, Albert E. Brumley's "I'll Fly Away" is one of the most recognized and recorded songs in the world. From the first million selling single in 1949 by the Chuck Wagon Gang to the first Grammy Award nomination in 1969 to the 10th and latest Grammy Award win in 2009, "I'll Fly Away" is a part of the fabric of America. In 1983, The Smithsonian Institute named Albert E. Brumley the "greatest white gospel songwriter before WWII".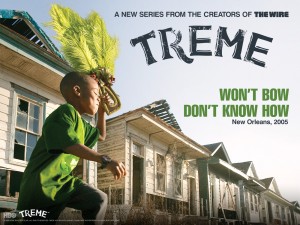 "I'll Fly Away"'s versatility is continually demonstrated in TV shows like Spike Lee's award winning Treme', classic recordings such as Caroline Hester's folk version with Bob Dylan playing harmonica making this song his very first professional recording, motion pictures such as "O' Brother Where Art Thou" and "The Curious Case of Benjamin Buttons" to Royal accolades being recorded by Aretha Franklin for the Diana: Princess of Wales: Tribute album, in October 2012 by the Grand Ole Opry and all-star cast including Vince Gill, Alison Krauss, Charlie Daniels and Connie Smith to celebrate it's 80 year history and most notably honored by President Jimmy Carter in 1978 at the White House.
Whether to celebrate an occasion or to honor a memory, "I'll Fly Away" represents how music can touch people. "I'll Fly Away" knows no boundaries. With over 5,000 licensed recordings, "I'll Fly Away" has been recorded in every language, in every country on the planet and in every genre of music.
Why The I'll Fly Away Foundation? Because "I'll Fly Away" represents the versatility of all music. Because "I'll Fly Away" is recognized worldwide. Because "I'll Fly Away" is timeless.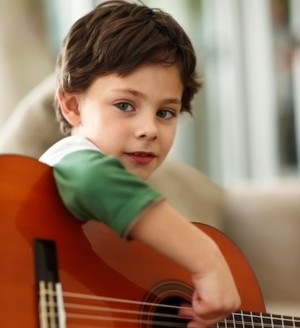 The I'll Fly Away Foundation's mission is: Educating our children through musical expression while preserving our musical heritage. Music is vital to our children and their success. Statistics show that children who are involved in some sort of music program have 24% higher test scores, have an 18% higher graduation rate, a 7.2 higher I. Q. points. 96% of Principals feel music encourages students and motivates them to stay in school.
With only an 8th grade education, Albert E. Brumley understood how to communicate to people of all ages through his music. He was a masterful songwriter who could pen words that connected with everyone through the simplicity of his words. His words have touched millions. Albert has been honored with countless awards and honors. Some examples are:
8 Halls of Fame:
Nashville Songwriters Association International Hall of Fame (Charter member)
Country Music Songwriter's Hall of Fame
Gospel Music Hall of Fame
Arkansas Entertainer's Hall of Fame
Ozarks Hall of Fame
Oklahoma Music Hall of Fame
Southern Gospel Music Hall of Fame
Oklahoma Jazz Hall of Fame
9 Grammy Awards on winning albums:
1992 – Sounds of Blackness  – Evolution of Gospel
1998 – Puff Daddy  – No Way Out – Best Rap album
1999 – The Apostle Soundtrack  -Best Southern, Country or Bluegrass album
2002 – O' Brother Where Art Thou  – Album of the Year & Best Compilation Soundtrack -2 wins
2002 – Down From the Mountain – Best Traditional Folk Album
2004 – Kayne West  – College Drop Out  – Best Rap Album
2005 – Randy Travis – Worship and Faith Best Southern, Country Bluegrass album
2009 – Blind Boys From Alabama  – Down in New Orleans -Traditional Gospel Album
Countless platinum and gold albums such as:
1960 – Elvis Presley  – His Hand In Mine – platinum
1998 – Puff Daddy – No Way Out  – 7x's platinum
2001 – O' Brother Where Art Thou Soundtrack  – 8x's platinum
2003 – Randy Travis – Worship and Faith  – gold
2003 – Down from the Mountain – Ryman recording – gold
2004 – Kanye West  – College Drop Out  – 3x's platinum
2004 – Johnny Cash – Unearthed – gold
2006 – Alan Jackson – Precious Memories – platinum
Brumley has also won several CMA Awards, Dove Awards, and AMA Awards over the years.  A 2-time Emmy Award winning TV show named for I'll Fly Away. The TV show also was recognized with 1 Peabody Award, 2 NAACP Image Awards and 23 other Emmy nominations.  In 2009 the Library of Congress named Brumley's song "Rank Strangers to Me" by the Stanley Brothers to the National Registry of Recordings.
Albert E. Brumley wrote and published "I'll Fly Away" in NW Arkansas in 1932. He married and lived the rest of his life in Powell, Mo, just 10 miles north of the Arkansas line. The Ozarks influenced him to write over 800 songs in total. He was a true pioneer and great influence for today's musicians.
Led by Betsy Brumley, Albert's granddaughter, The I'll Fly Away Foundation, an approved 501c3, has a rich history in music and in the Arkansas area. The I'll Fly Away Foundation looks to secure the future of our musical heritage through its mission to reach children, encouraging them to become the people they want to become by using music to cross over the normal boundaries and communicate while believing that the future is brighter and we CAN make a difference.