Free Show
April 27, 2018 – 4:30pm – 6:00pm – Bike Rack Brewery Patio (8th St Market)
Candy Lee is a "golden voiced" singer/songwriter who truly has her own unique style. After a live performance, many people ask her "What do you call that? What's your genre?" She often responds with, "Ozark-Indie-Folk-Jazz." That might sound like a jumble, but it blends together quite nicely. It's a witchy brew of Ozark mountain feels, jazzy vocals, and folksy lyrics, with an indie twist.  Her incredible vocal range lends to the tenderest lilting love songs, driving foot-stompers, and even powerful blues belters.
Candy Lee is a 2011 Northwest Arkansas Music Award Winner for Best Female Singer/Songwriter and Best Female Vocalist in a Band. She was also a Grassy Hill New Folk Finalist in 2015. Her song, "Here in Arkansas," was among the finalists of the Song of Arkansas Contest in 2013, along with American Idol sensation, Barrett Baber (who won the competition).
Candy Lee is also in a duo, Melody Pond, with singer/songwriter, Emily Rowland. The two take turns singing their original songs while the other sings back up harmonies, and plays along on their respective instruments. They create a full sound between the two of them, playing foot and hand percussion all at the same time. Their harmonies are unrivaled, and so tight they often get mistaken for sisters. http://melodypondmusic.com
---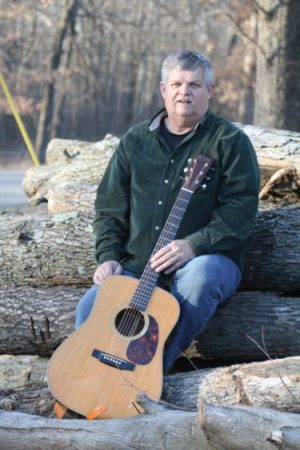 Chuck Williams was born and raised in southeastern Licking County, Ohio living on my Great Grandparents farm. I grew up working on the farm, plowing fields, making hay, and raising cattle. Every Sunday morning we attended Church, then family dinner at Grandparents and Grandma's. It was a family affair, with grandparents, aunts, uncles, and cousins. You might say it was a simple life, it was and a great way of life too.
As a young boy growing up in the foothills of Appalachia, I learned to love the outdoors. Spending hours in the woods and along the Brushy Fork Creek.
Early influences of music came from listening to my mother sing in Church. She had a most wonderful voice! Also, my dad would put on a whole stack of 33lp records on the console stereo. Old country like Hank Williams Sr, Jim Reeves, Hank Locklear, and others. Like most country folks we watched HeeHaw, Midwestern Hayride, The Jimmy Dean Show and of course The Grand Ole Opry.
After graduating from high school I went to work on cable tool drilling rigs. Finished concrete, went to Nebraska and worked as a Welder for a short time. Then back to Ohio and the oil rigs. Then in the early 80's I started cutting timber. Once I got sawdust in my veins, I never could get it shook out. I ended up cutting timber, having my own timber company for 25 years.
I bought my first guitar a HD28V, Martin in 2005 at the age of 45. I had always loved country and Bluegrass music and wanted to play the guitar. In October of 2006 I was in a serious logging accident which ended my logging career.
I retrained as a Welder, working at Rolls-Royce Energy Systems. Then in 2012 a layoff came. It was during the two year layoff that I really began to focus on the music. On a trip to Tennessee, I stopped at The Rt 23 Country Music Museum in Paintsville, KY. I fell in love with the people and music of East Kentucky. Each week on Thursday, I would drive the 250 miles one way, to the Country Music Museum just to jam with the many bluegrass musicians there. Then on Friday evening to " The Mountain Arts Center " in Prestonsburg, Ky. Where I would song at their Front Porch Pickin.
Do to the early influence of Country and Bluegrass, and Gospel you can definitely hear it in the songs I write. I only know how to write about the life that I have lived. True life experience songs brought about from experiences I have lived such as…life on a family farm, and child from divorced parents, having lost all I worked for due to an accident and divorce of my own, having been in three separate life threatening accidents, and the loss of a woman who I loved more than life itself.
I tell most everyone this, "What is the difference between singing a lie, and telling a lie? Nothin'! A lie is a lie! So I can only write songs from the true life experiences of my life, or the life of others."
So if you like simple Country, Folk, Bluegrass, Gospel, Americana with a bit of Celtic influence… then my music is for you.
---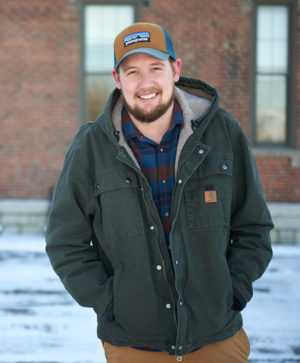 Joey Viola is a singer-songwriter, storyteller, and marketing consultant that was born and raised in Clintonville a small section of Columbus, Ohio. His music has been described as a modern fusion folk/soul. He enjoys writing about the socio-political climate and everyday life. With much of the modern world in a chaos of smartphones, hyper-connectivity, and instant gratification of the "millennium" America, one cannot deny times are changing and the masses are, arguably, losing a grip on our reality.
Comments
comments
Powered by Facebook Comments