VIP Pass/Conference Pass/At the Door
April 26, 2018 – 4:00pm – 5:00pm – DoubleTree Suites
Claim your stake in Music Real Estate. How music publishing and copyrights define your journey as a singer/songwriter.
Panelist Bios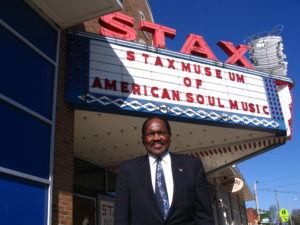 Al Bell (born Alvertis Isbell in Brinkley, Arkansas) is the former Chairman and Owner of Stax Records, where he was responsible for the careers of numerous music icons and the overall direction of American soul music and subsequently served as President of Motown Records Group.
Today, Mr. Bell is the Chairman and Chief Executive Officer of Al Bell Presents, LLC., presenting a unique new paradigm of business innovation within the greater music industry.
Something happened inside of him one evening in Little Rock in 1971. Al Bell was sitting on the hood of an old school bus that his father kept in the backyard. He had just been to thefuneral of his murdered brother. He didn't feel comfortable, even in that familiar place.
Thinking about his brother, he began to hear music. Specifically, a bass line. Then words.
I know a place
Ain't nobody crying
Ain't nobody worried
Ain't no smilin' faces
Lying to the races.
That became "I'll Take You There." Recorded by the Staple Singers and released by StaxRecords, the single written and produced by Mr. Bell was number one on the Billboard R&B Singles chart for four weeks.
Throughout his career, Mr. Bell has been considered a visionary, a seer, an icon, a music mogul, a communications and entertainment maverick and a legend, which is how most people throughout the industry view him today.
But he is not finished writing new chapters for his legend. He currently serves as Chairmanand Chief Executive Officer of Al Bell Presents LLC, a new "rare performing artist" careerand business development paradigm.
In 2011, Mr. Bell received the highest honor the music industry bestows, the Grammy Trustees Award, putting him in the company of an elite group that includes Steve Jobs, Walt Disney, Ira Gershwin, Frank Sinatra, the Beatles and others who have received the award for making industry-changing contributions in music in their lifetimes.
Mr. Bell has always been ahead of his time. Because of his ability to see things that others cannot and the guts to act on what he sees, he has always been miles ahead of his competitors.
In the 1970s, two of the largest African-American owned businesses in America were Motown Records and Stax Records. Mr. Bell, who owned Stax, introduced marketing and promotional innovations that changed the music industry.
It was believed impossible, but Stax produced gold and platinum hits with artists such as Isaac Hayes, the Staple Singers, Johnny Taylor, Sam and Dave, Booker T and the MGs, the Bar Kays, Otis Redding, The Emotions, Carla Thomas, Rufus Thomas, Richard Pryor, Billy Eckstine, Albert King, The Dramatics and others.
Stax Records worked with Melvin Van Peebles on the release of his revolutionary film, Sweet Sweetback's Baadasssss Song, and with MGM Studios on the release of the film Shaft.
In both cases, Mr. Bell employed marketing and promotional techniques that woke the film industry to the potential in the black marketplace and led to the black film renaissance of the 1970s.
He successfully marketed the "Theme from Shaft" performed by Isaac Hayes, which won anOscar for Best Original Song. As a result, he became the first African American to win that honor – or any other Academy Award – in a non-acting category.
In Soulsville USA: The Stax Records Story, a book by Rob Bowman chronicling the history of Stax Records, the Rev. Jesse Jackson says, "Stax was not just a record company. It was asound. It was a piece of culture. It was a moment of conscience and experience of mankind.
"At the right time, it meant a lot to us. People still heavily borrow upon the tradition of Staxand the lineage laid down by the very special genius of Al Bell."
Mr. Bell added to the roster of box office hits with the landmark 1973 film Wattstax, a documentary based on a Stax Records concert that entertained 112,000 people in the Los Angeles Coliseum.
In the 1980s, Al Bell became President of the Motown Records Group (Motown had relocated to Los Angeles from Detroit) and worked with Berry Gordy in the sale of Motown to the MCA/Boston Ventures Group. After that, Mr. Bell discovered the music group TagTeam and released "Whoomp! (There It Is)," which sold over 5 million copies and remainsone of the biggest-selling singles in history.
Then, Prince asked Al Bell to release a single record, after Warner Brothers Records turned Prince down. Bell released "The Most Beautiful Girl in the World" and gave Prince hisbiggest-selling single ever.
Mr. Bell has received many honors and awards, including the National Award ofAchievement from the U.S. Department of Commerce. He has been listed in Who's Who inBlack America and was honored by Black Enterprise magazine in 1972 and 1973 as No. 2 in the Top 100 Black-Owned Businesses.
Ebony magazine honored him in 1972 as one of the Top 100 Most Influential Black Men and in 1973 as one of the Top 1000 Most Successful Black Men in the World. He received an Achievement Award from the Boy Scouts of America in 1975, the Alex Haley Roots Award from the Greater Washington D.C. Business Center in 1977, and the W.C. Handy Lifetime Achievement Award in 2002.
Mr. Bell was inducted into the Arkansas Black Hall of Fame in 2002, received the Arthur A. Fletcher Lifetime Achievement Award from the National Black Chamber of Commerce in 2008, and received honorary doctorate degrees from Philander Smith College in 1972 and 2011.
He also received the Lifetime Achievement Award from National Association of Blacks in Higher Education in 2012 and was awarded the Lifetime Achievement Award from the National Association of Black Accountants in 2012. Also in 2012, he was recognized and honored during "An Evening with Al Bell" at the University of Arkansas.
In May, 2014, Arkansas' Maumelle High School honored Mr. Bell by creating an 'Al Bell Award of Excellence', presented annually to a deserving Maumelle High School band student. This joins the school's John Phillips Sousa, Louis Armstrong, and Semper Fidelis Awards.
On February 13, 2015, Mr. Bell was inducted into the prestigious Arkansas Business Hall of Fame, an award also bestowed on Sam M. Walton (founder of Wal-Mart), Don J. Tyson, (Tyson Foods, Inc.), Jackson T. Stephens (Chairman of Stephens, Inc.), and 'Jerry' Jones(president and general manager of the Dallas Cowboys Football Club, Inc.). Through this honor, Mr. Bell joins an exceptional list of inductees who have been recognized to be among the best in Arkansas business for their outstanding achievements and their impact on the future business leaders in Arkansas and around the world.
Also in 2015, on June 6th, Mr. Bell was inducted into the Official Rhythm & Blues Music Hall of Fame in Clarksdale, MS, with a subsequent induction ceremony held on October 4thin Detroit, MI.
On September 29, 2015, Mr. Bell was honored with an induction into the ArkansasEntertainers Hall of Fame which showcases the careers of The Natural State's sons and daughters who have made their marks on the entertainment world. Mr. Bell is again in the company of greats. Here are a few of those that were honored in the first induction ceremony held in 1996 – Glen Campbell, Johnny Cash, Al Green, Art Porter, Sr.
Courtesy of Bespoke Media Group, below is the link + password to a '4 minute + 59 second'video/bio on Mr. Bell. This was prepared as his 'Presentation Video' which was shown priorto Mr. Bell's acceptance speech at the Arkansas Business Hall of Fame induction ceremonyon Feb. 13, 2015. We feel it captures the essence of Alvertis Isbell, p/k/a Al Bell.
ENJOY –
Link: http://vimeo.com/bespokevideoproduction/review/118525630/4a7ac85f3d
Password: HOF
---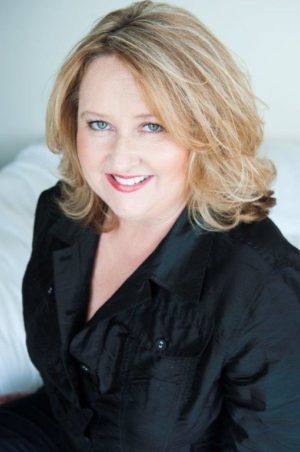 LINDA LORENCE CRITELLI is an accomplished music executive with expertise in performing rights, music publishing, industry and artist relations and organizational leadership. She is former Vice President of Writer/Publisher Relations at SESAC, a performing rights organization, where she advocated for songwriters rights protecting the value of their work.   She worked closely with SESACs roster which crossed all genres of music and included Bob Dylan, Neil Diamond, Zac Brown, Charlie XCX, The American Authors, Kesha, and Cassandra Wilson, to name a few.  Her role was broad and included a vast network of contacts, regular public speaking engagements and production of the company's annual award shows. Through the years she formed a large loyal clientele which contributed to the success of the multi-million-dollar organization it is today. She was recognized in 2014 by Billboard magazine as one of the leading women in performing rights.
Linda currently serves as a National Trustee for The Recording Academy (The Grammy Awards) where she also served as the NY Chapter President.  She currently chairs the NY Professional Development committee and serves on the National Membership committee. Linda is a proud member of the Songwriters Hall of Fame board, and is former president of Women in Music.  She is a powerful advocate for music creators and is a champion of the pending "Empire State Music Production Tax Credit Bill" in NY.  With her passion for community building, Linda is the co-founder of NYC3 "New York City Creative Community", an organization of publishing professionals who are working to restore NYCs creative community.
Linda was a professional singer prior to entering the music business and holds a Bachelor of Music degree from Berklee College of Music where she is a recipient of their "Distinguished Alumni Award".
Comments
comments
Powered by Facebook Comments