VIP Pass/Conference Pass/At the Door
April 27, 2018 – 9:30am – 10:30am – DoubleTree Suites
Attendees will learn insights and overviews about how the process of music licensing works as well as strategies for song placement. This discussion covers what to expect when they actually do want to use your song to how you will get paid. The focus will be on specific insights on how top licensing executives work in connection with how that ultimately generates cash for songwriters.
Panelist Bios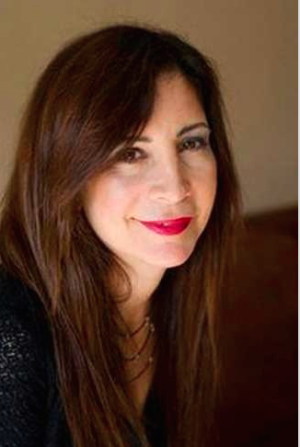 Sherry Orson is the founder of Star Vibe Group a music licensing and publishing company, a collective of pre-cleared emerging artists, vintage catalogs, re-records, record labels and more.
Ms. Orson began her career in the music industry during the Richard Branson years with Virgin Music Publishing in Los Angeles as a Creative Manager. From there she moved to Universal Music Group for almost a decade as Creative Director and gained extensive experience in the fields of music publishing and licensing. While at Universal she placed songs with multi platinum recording artists such as Christina Aguilera, Toni Braxton, Selena, Babyface, Jessica Simpson, Chaka Khan and many others. Her work representing Steven Van Zandt's Renegade Nation's music publishing company and rock n roll record label yielded placements from his garage rock artists with major advertising brands such as KFC, McDonalds and Fox Sports. Ms. Orson has licensed songs recently from many catalogs to almost every network: HBO, Showtime, MTV, NBC, Fox, E!, CBS, ABC, Fox Sports and many more.
---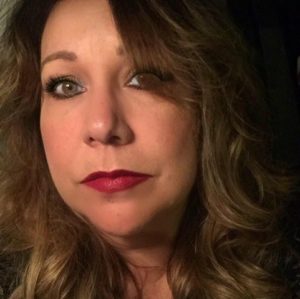 Lisa Vega has been addicted to pop culture for as long as she can remember. Growing up in Los Angeles, she was exposed to the latest trends in music and fashion, inspired by the spirit and energy pulsating from the famed Sunset Strip in Hollywood. So it's no wonder that when looking for an internship to finish her Anthropology degree, she decided to do something fun and applied at Capitol Records home to many of her favorite bands. She immediately traded her anthropology books for Billboard Magazine and embarked on a career that fanned her passion for music and the trends that are born when music, lifestyle and pop culture collide.
Over the years, Lisa's imaginative campaigns and ability to track trends are well known in the industry, earning her a place on many a superstar's "dream team." She has spearheaded campaigns for many of pop music's most influential icons (David Bowie, Eagles, Duran Duran, Fleetwood Mac, AC/DC, to name a few) and has toured the world lending her expertise to major markets in the U.S. and beyond.
As the communications landscape became more visual Lisa pursued new opportunities for client exposure. She was co-creator and consulting producer for Sharon Osbourne's nationally syndicated talk show "Sharon" and did a stint as a reality TV star when she was featured on the Emmy Award Winning MTV show "The Osbournes." She continues to develop television projects for select clients. Lisa was responsible for creating "The Osbournes" phenomenon via a strategic communications campaign that transformed Ozzy from rock'n'roll madman to lovable family man, thus initiating the media frenzy that established the family as international superstars.
Lisa was an early adaptor to social media trends being one of the first speakers on the topic at famed music conference SXSW. As a social media specialist she has spearheaded launch campaigns for major brands including development of message and objectives, branded content creation, and social media channel creation and management. Her social media strategies yield results by growing communities and engaging followers across all social media platforms. Her team of creatives are on top of current trends and technologies to ensure clients are always on point to reach their maximum audience.
Social media campaigns include the recent U.S. digital media launch of Cerveza Imperial, Costa Rica's national treasure and their premiere export. This campaign consisted of creating the communication profile for all digital and social media channels, development of website; managing all social media platforms as well as branded content creation. Lisa managed all social media and content development for CAMFT, a statewide organization of 30,000 mental health professionals. Additional campaigns include the suicide prevention campaign #IFeelAlive directed toward eradicating the stigma of mental health issues in the Asian community.
Developing new brands is a passion as her expertise extends to initiating launch strategies for new talent, consumer products and lifestyle brands and businesses. Lisa continues to work work with market leaders and innovators by spearheading launch campaigns for Nucane (CEO International campaign); InBev / Anheuser- Busch's Brahama Beer (U.S / International); Little Steven Van Zandt's Wicked Cool Records (International); Carl Mazzie Road To Success Seminiars; and BeatGeeks Music Production (Lady GaGa).
Her company, Lisa Vega Group, is the creative hot spot for innovative artist and brand development strategies offering expertise in areas of communication, social and digital media and creative services. Lisa Vega Group celebrates 15 years in business this year.
Comments
comments
Powered by Facebook Comments