Improving children's lives through music.
The I'll Fly Away Foundation, a registered 501c3 company, boosts students' test-scores while helping them to develop social skills and build self-esteem – All through the power of music.
Changing Lives
In our first year we had a shy little girl in one of our classes. Brooklyn sat in the back and hunched down at her desk so we wouldn't call on her in the songwriting class. Her teacher had discussions with her parents at the parent/teacher conference that Brooklyn needed to speak up more in class and participate more. Through the process of the "You Can Fly" Songwriting program, Brooklyn gained the confidence to speak up more. By the end of our week in her class, she came out of her shell. She was in the front of the video we made and she even did all of the hand movements with the other students. A few weeks later, we returned to the school and the students were going to perform the songs they wrote at the fall festival. Brooklyn's mother approached us asking what we had done to her daughter. Apparently, her shyness was so bad that she didn't have any friends. But after the program, she no longer ate lunch alone. She played with the other girls on the playground and was invited to a sleepover. This program changed her life forever.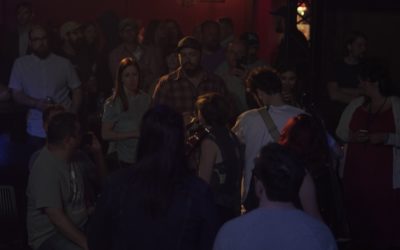 Taking on all of the details and craziness that comes with organizing a festival, many people have asked us why we do it. It's a valid question that sometimes I ask myself and come up with no answers. Here's the long and short of it all. If you live in Northwest...